Tabletop. This page shows an abstract tabletop composition highlighting the utility of stereo photography in capturing and rendering complex scenes that include reflections, transparency, diffraction, and specularity. The scene is lit with three low voltage point source halogen fixtures toenhance these qualities.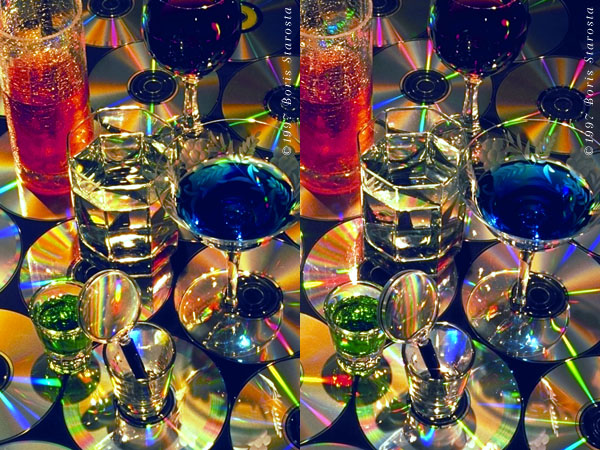 |- H o m e -|- P o r t r a i t s -|- T E C H N O B O T -|- C O M W O R K -|
---
Unless otherwise noted, all contents of this page, individual or
aggregate, are copyright 1999 Boris Starosta.  All rights reserved. 
Unauthorized duplication is a violation of applicable laws, and is
destructive of free enterprise, creative expression, and the human
spirit.

All other product names mentioned in these pages are used
for identification purposes only, and may be trademarks or
registered trademarks of their respective companies,
and the exclusive property of their respective owners.